Ponad 8 lat prawdziwego doświadczenia w usługach tapicerskich.
Wieloletnie doświadczenie i profesjonalne podejście do pracy pozwala nam zaoferować Państwu szeroki zakres usług:
Renowacja mebli klasycznych i stylowych
naprawa fasonów
klejenie mebli
wymiana obić tapicerskich
cyklinowanie mebli
bejcowanie kolorem wybranym przez klienta
naprawa fornirów
i wiele więcej...
Na zamówienie wykonujemy
Według życzenia klienta:
Nowe meble pod wymiar:
Pokrowce na:
i więcej...
Sprzedaż detaliczna materiałów
tkanin tapicerskich
skajów (skór ekologicznych)
skór naturalnych
od renomowanych producentów jak:
Współpraca z projektantem
Jeśli szukasz pomysłu, aranżacji, inspiracji bądź chcesz po prostu wypełnić czymś przestrzeń to mamy dobrą wiadomość. Współpracujemy z profesjonalnym projektantem, który jest gotowy nawet na najbardziej śmiałe projekty, które zapewnią Twoim meblom niepowtarzalny charakter.
Transport, dostawa i odbiór
Meble do naprawy, renowacji czy też zmian wizualnych bądź funkcjonalności - możemy odebrać od klienta i dostarczyć zaraz po zakończeniu prac.
Meble i elementy wykonane na zamówienie możemy dostarczyć, gdy tylko będą gotowe.
Ponad 8 lat doświadczenia. Tysiące projektów.
Jesteśmy otwarci na wszelkie pomysły - tak ambitne jak i te proste.
kliknij na zdjęcie aby
zobaczyć więcej
W poszukiwaniu materiałów najwyższej próby
Wprowadzenie do bogatego świata tworzyw.
W dzisiejszych czasach dla wielu ludzi jedynym parametrem decyzyjnym podczas dokonywania wyborów jest cena.
Nie można umniejszyć jej wagi, jednak konsekwencje ignorowania innych czynników widoczne są na co dzień.
To właśnie w Klinice wraz z klientem staramy się znaleźć balans i dobrać materiał jakiego potrzebuje.
Od najprostszych tekstyliów, poprzez wyrafinowane wzory, aż po ekskluzywne skóry - zależnie od preferencji... i od przeznaczenia.
W
Klinice
obok standardowych tworzyw stosujemy zaawansowane technologicznie materiały:
o podwyższonej trwałości i odporności na ścieranie
o spowolnionym wchłanianiu cieczy, odporne na plamy
oddychające
antyalergiczne
bez substancji szkodliwych
łatwo zmywalne dzięki technologii aqua-clean
do zastosowań specjalnych (antystatyczne, trudnopalne, kwasoodporne, wodoszczelne, antyprzecięciowe itp.)
Tworzywo SKADEN specjalnie przystosowane do gabinetów medycznych, salonów masażu i resortów wypoczynkowych
Korzystamy ze
sprawdzonych produktów
cenionych marek: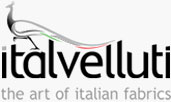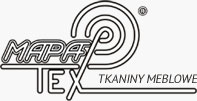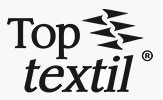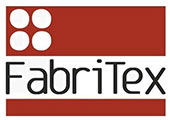 Przykładowe
próbniki
:
kliknij na próbkę aby
zobaczyć powiększenie
O Klinice
Pasja do materiałów.
Doświadczenie, pomysłowość, pasja. To wszystko pozwala nam tworzyć.
0

lat praktyki

0

zrealizowanych zamówień

0

zadowolonych użytkowników

0

roboczogodzin
Adres: Łódź, ul. Zgierska 74
Telefon: +48 786 196 051
Email: klinikatapicerska@wp.pl
Godziny otwarcia:
Pon./Śr./Pt.: 10 - 18
Wt./Czw./Sob./Nd.: Nieczynne